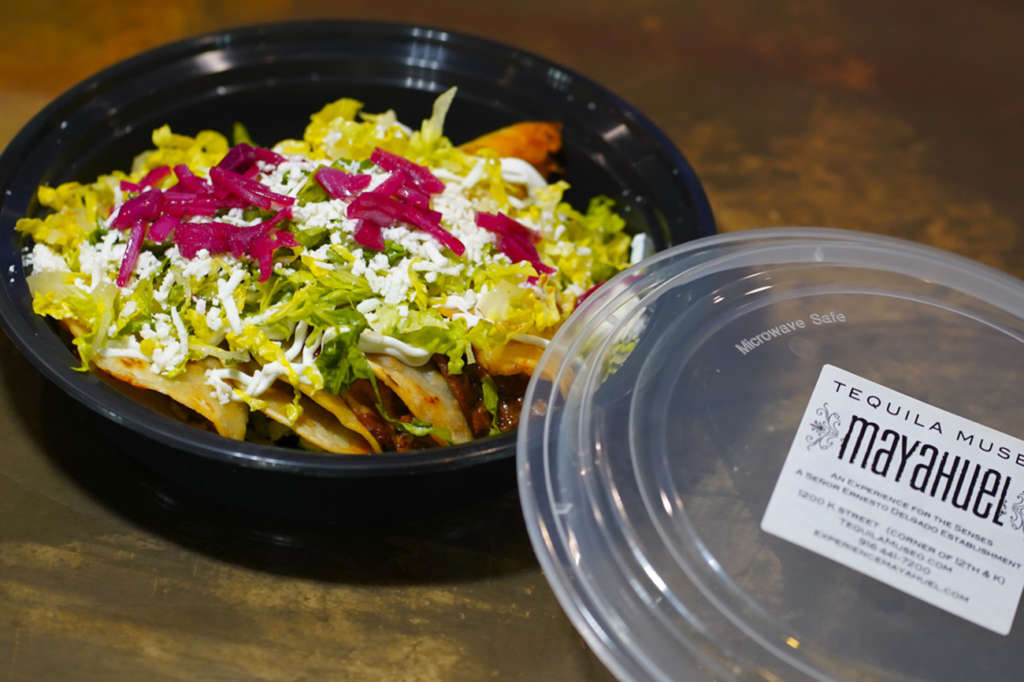 Call 916.441.7200
to order from 12-7p.m. Monday-Friday
Order from the following choices:
Tacos de Adobo de Res
Delicious, fork-tender slow-cooked beef in an adobo tres-chiles sauce, combined with
melted cheese, in lightly crisped tortillas, with queso fresco, creamy avocado,
pickled onions and fresh lime. Served with rice and beans.
Pistacio Spicy Mole – vegan
Portabella mushrooms sautéed in a pistacio mole sauce with a fresh serrano pepper spice.
Enjoy this with a vegan white rice and warm corn tortillas.
Carnitas de Atacheo de Regalado Michoacán
Braised and simmered tender pork carnitas. Served with charro beans, warm tortillas,
pico de gallo, salsa de tomatillo and a roasted jalapeño.
Partnering with High Road Kitchens.